Device Tracking. Made Easy.
Transform existing mobile computers into gateways and trackers. Save 10-20% of device budget and boost productivity.
Schedule a consultation to start a free trial
Cost of lost and missing mobile computers
Lost and misplaced devices impact bottom line and worker productivity/morale.
ANNUAL REPLACEMENT COST
(10% LOST AT $1,000/DEVICE)
ANNUALLY IN LOST PRODUCTIVITY
(15-MINS/DAY SEARCHING FOR DEVICES AT $15/HOUR)
Per 1000 Devices
Device tracking challenges
The Solution: Luna Tracker
Simple & Reliable Device Tracking
BLE-to-Cloud communication as a service
Request a consultation to get started with a free trial–in less than a day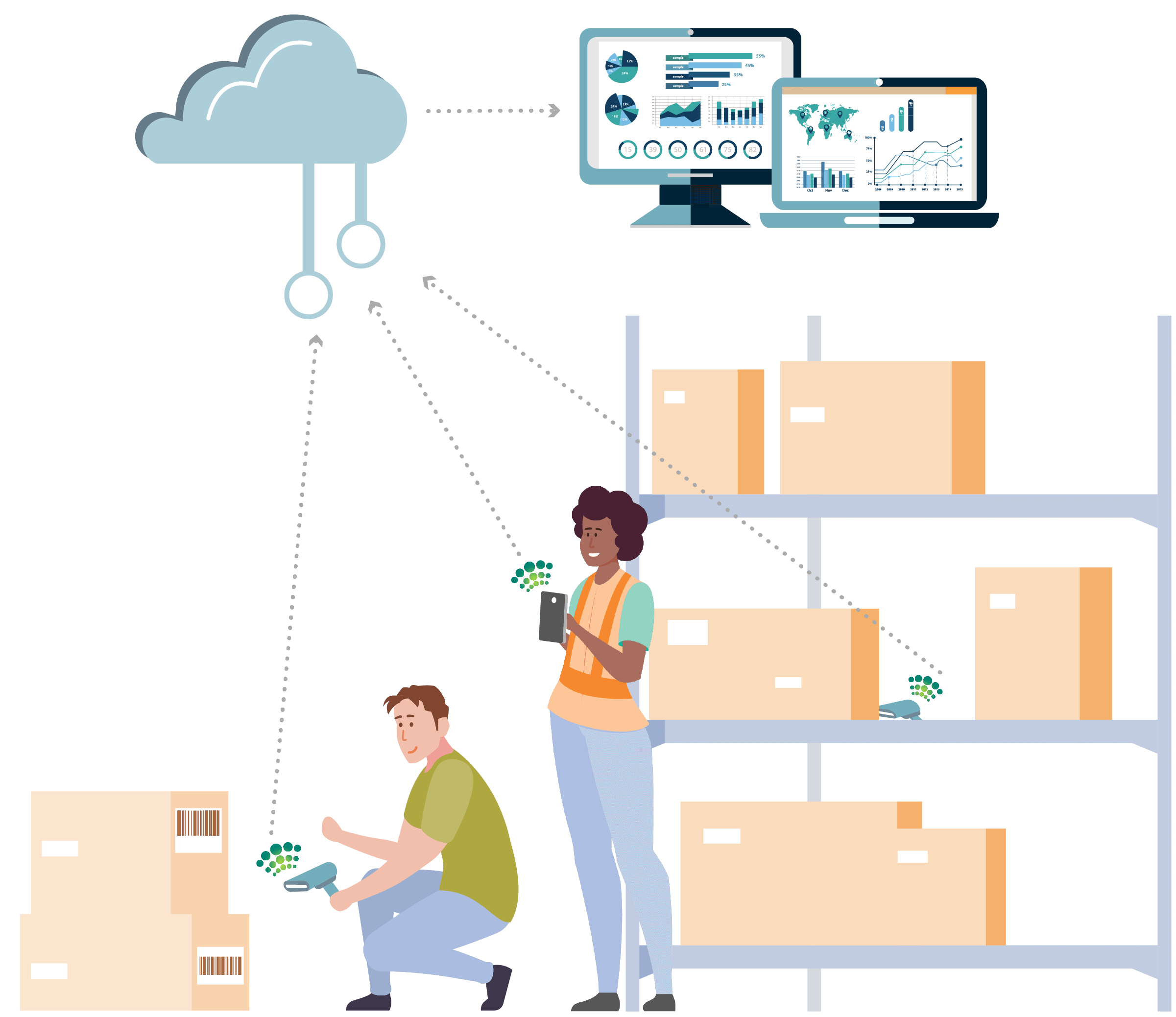 Automated recovery workflow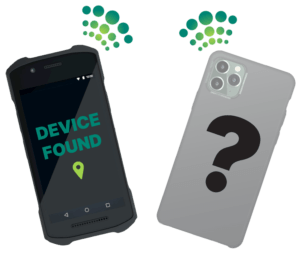 Associates are automatically alerted when a lost device is close by.
Proximity reports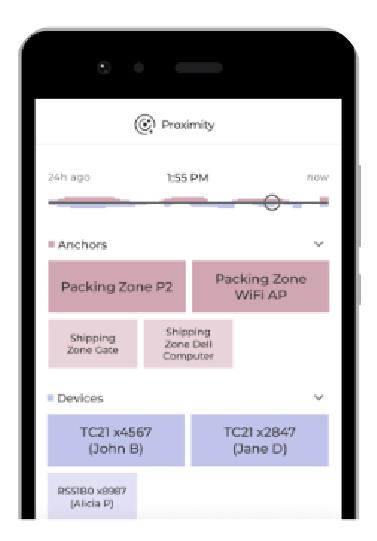 Proximity reports help locate devices.
Extended recovery window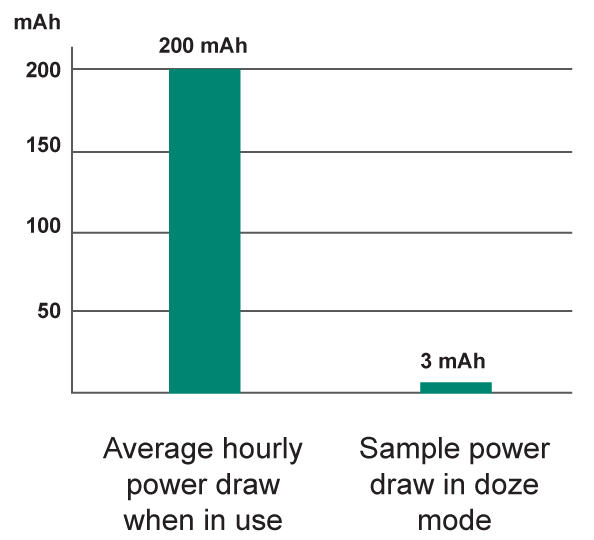 Extend recovery window from a day to week+ with power-sipping lost mode.
Location anchors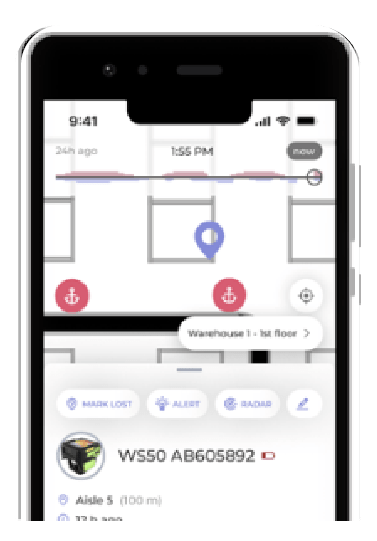 Leverage existing infrastructure as location anchors to minimize setup and maintenance.
Download Luna app from Google Play or Apple App Store and roll it out to all Android and iOS mobile devices, mobile computers, and scanners via your MDM.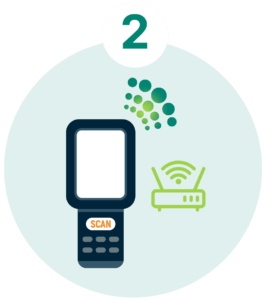 Luna app transforms mobile devices into powerful trackers and gateways.
Any BLE beacon can serve as a location anchor.
Mobile devices track and securely communicate with each other and provide real-time location data to the Luna XIO system.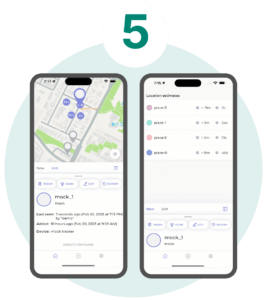 View device locations, perform actions, and conduct asset audits through user-friendly mobile and desktop apps.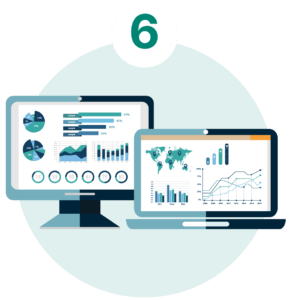 Customize your dashboards, reporting, and analytics to enhance device visibility and operational efficiency.
Luna Architecture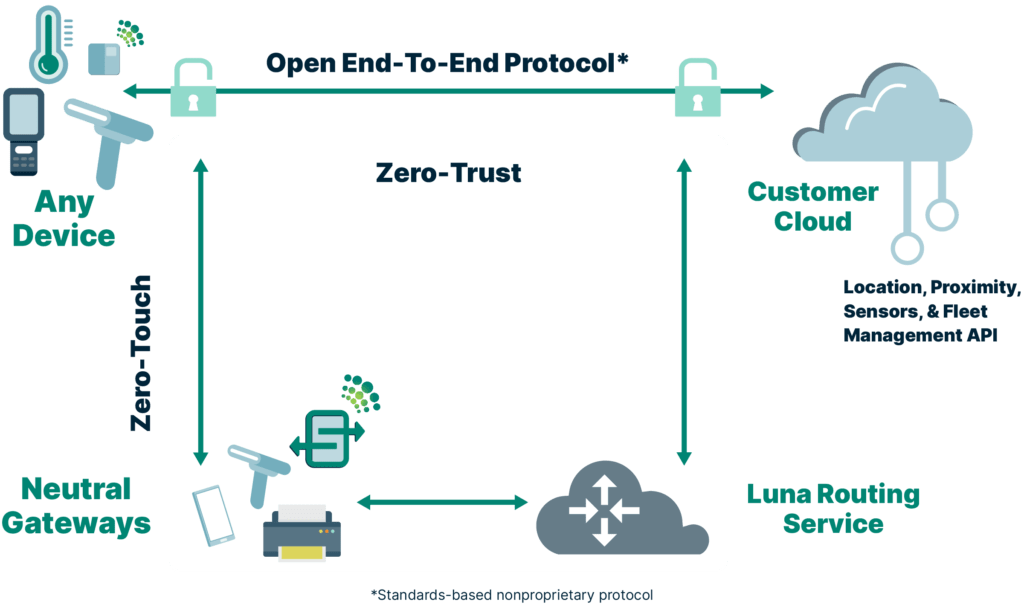 Ready to transform your device tracking and bottom line?
Schedule a consultation today to request a free trial.