Pervasive I
oT

. Made Easy.
BLE-to-Cloud Communication as a Service
The result is – time to value in all your IoT deployments
What's Luna?
A BLE-to-cloud communications standard that deploys on your existing devices and hardware infrastructure. Instantly build a shared network of interconnected devices that give you telemetry and location data everywhere. Build an instant seamless flow of information across locations and devices.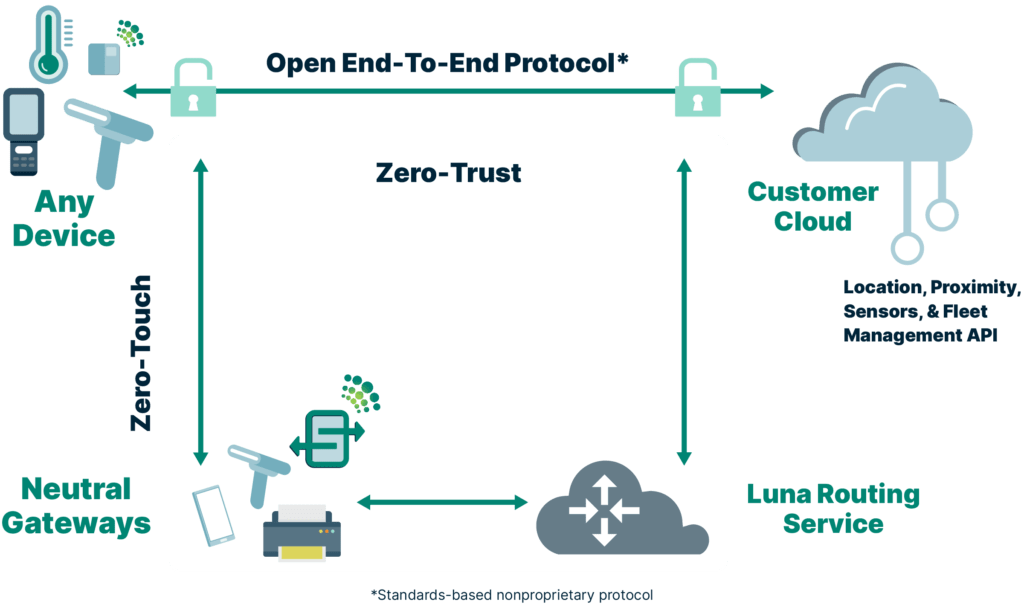 What do you use Luna for?

Asset
Tracking

Inventory
Management

Cold-Chain
Monitoring
Employee
Productivity

Healthcare
Retail
Logistics

Energy
Events
February 2023
AFFI-CON

AFFI-CON is the premier business event for frozen food and beverage makers, industry suppliers and logistical partners.
Feb 25-27
San Diego, CA
March 2023
World's leading manufacturing and supply chain solution providers under one roof
Mar 20 – 23
Chicago, IL
April 2023
New England Food Show

The region's largest restaurant and foodservice event serving both the foodservice and retail sectors.
April 2-4
Boston, MA