Luna XIO receives ISSIP Top Award for Communication Protocol that Revolutionizes Asset Tracking and Condition Monitoring with Pervasive IoT
Luna XIO was honored by The International Society of Service Innovation Professionals (ISSIP) with its inaugural 'Overall Impact – Business, Society, Innovation Award' for Luna technology, that offers unparalleled monitoring capabilities in food safety, healthcare, and supply chain visibility.
Palo Alto, CA, September 6, 2023 — Luna XIO, a pioneering IoT connectivity solutions provider, proudly announces its recognition as the Overall Impact Winner of the 2023 Excellence in Service Innovation Awards, presented by the International Society of Service Innovation Professionals (ISSIP). This accolade underscores the transformative potential of Luna's Bluetooth-to-Cloud protocol.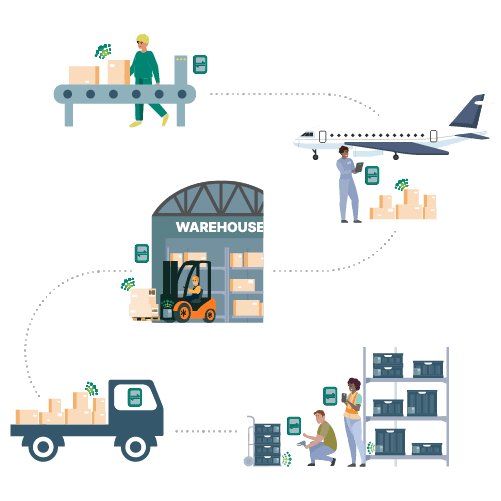 The ISSIP Excellence in Service Award celebrates organizations demonstrating remarkable innovation, technical expertise, and the capability to drive transformative advancements in service innovation. Luna's ground-breaking protocol introduces a new standard for Bluetooth-to-cloud communications, enabling secure bidirectional connectivity for low-power devices. This innovative approach ensures immediate, cost-effective, and secure connectivity through zero-trust, zero-touch, software-only integration.
"Our mission is to connect the next 100 billion devices to the Internet," shared Arman Maghbouleh, COO of Luna XIO. "Receiving the ISSIP Excellence in Service Innovation Award is a testament to our unwavering commitment to spearheading innovation through open standards-driven protocols."
Haroon Abbu, ISSIP Service Excellence Awards Chair, and SVP, Digital, Data and Analytics for Bell and Howell, lauded Luna XIO's significant achievement, stating, "Luna's BLE-to-Cloud Protocol exemplifies the essence of innovation that ISSIP champions. It showcases the potential to redefine entire industries."
In celebration of this award, ISSIP will host a talk by Luna XIO's Arman Maghbouleh on September 20th. The talk is titled Because blueberries, oxygen tanks, and engine parts deserve connectivity: The Luna BLE-to-Cloud protocol. This session will delve into the Luna protocol's design, development, and its transformative potential across food, healthcare, retail, and supply chain sectors. For more details on Luna XIO's award-winning innovation and to sign up for the upcoming webinar, please visit: https://issip.org/event/issip-innovation-in-service-excellence-overall-impact-award-winner-luna-xio/
###
About Luna XIO: Luna is revolutionizing remote connectivity for billions of low-power devices that lack the resources for traditional secure connections. With a focus on seamless integration and secure, bidirectional BLE-to-cloud communications, Luna XIO empowers industries to harness the potential of real-time monitoring and control. The Luna protocol offers innovative solutions to reduce food waste, improve home healthcare, enhance supply chain visibility, and optimize both retail and manufacturing operations.
For more information about Luna XIO, please visit lunaxio.com
About ISSIP: The International Society of Service Innovation Professionals (ISSIP) is a membership organization dedicated to advancing Service Innovation for our interconnected world. ISSIP recognizes and celebrates innovation excellence through its prestigious Excellence in Service Innovation Awards, acknowledging outstanding contributions to the field of service innovation.
For more information about ISSIP, please visit issip.org